Why A Normal Market is Just What We Need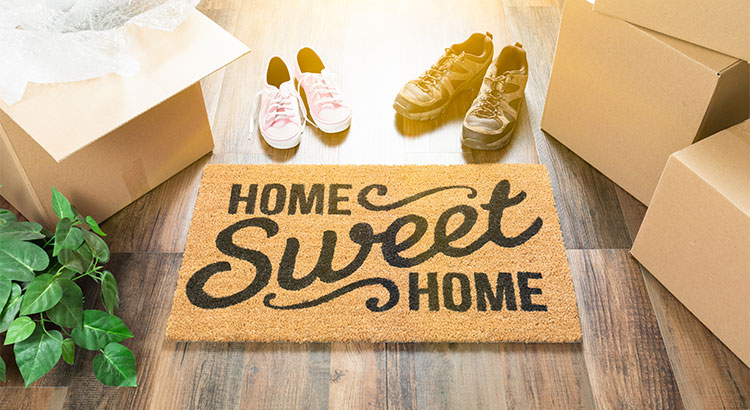 We ran across this great post – courtesy of the good folks at Keeping Current Matters and thought you might enjoy the read.
The housing market has been hot for a while now. Homes have been flying off the shelves as fast as they have been listed. Buyers have been competing in bidding wars just to find a home to buy, let alone find their dream home.
This 'seller's market' has driven home prices to new heights. Home price appreciation averaged over 6% across the country.
However, home price growth has recently started to cool down. The latest report from CoreLogic shows that home prices have only risen by 4.7% over the last 12 months.
Many buyers and sellers planning to enter the housing market this year have started to wonder if we are headed towards another housing crash. Ralph McLaughlin, Deputy Chief Economist at CoreLogic, recently stated in an interview,
"There's no reason to panic right now, even if we may be headed for a recession. We're seeing a cooling of the housing market, but nothing that indicates a crash.
The real elephant in the room here is housing supply."
The simple answer is we are returning to a 'normal' market. The inventory of homes for sale more closely matches the demand in the market. The added supply means fewer buyers are outbidding each other. Therefore, prices are experiencing less upward pressure. McLaughlin went on to explain,
"If there are a lot of homes on the market and suddenly no one wants to buy them, you'll get into a downward spiral of price competition. Right now, however, we're in the opposite situation, there isn't an over-abundance of homes on the market."
As more renters looking for their piece of the American Dream enter the housing market, demand for housing will continue to grow. The Joint Center for Housing Studies at Harvard University estimates over 30 million new households will enter the market from now through 2040.
"There's the natural life cycle of young people getting older and starting to do adult life things which include … buying a house and that's a lot of potential inertia that could last indefinitely."
Bottom Line
Home prices will start to appreciate by historical norms as we continue to head towards a more 'normal' market, rather than the over 6% seen over the course of the last couple of years. This is great news! Homeowners looking to sell their home will have buyers, as more buyers will be able to afford them!
Looking to buy a Home in Sacramento? You've come to the right place. Search all homes in Sacramento and surrounding areas from the comfort of your own home. Call Mike and Jennifer Rigley at 916.660.5823
Need help finding that perfect place to call home?
Looking for a top Sacramento realtor? Call the Rigley Realty Group today at 916-660-5823 or log on to www.RigleyRealtyGroup.com to start your on-line home search now. Call us today – you'll be glad you did.
Mike and Jennifer Rigley are one of Sacramento's top ranked Real Estate Teams and 5 Star Ranked Real Estate Professionals. Selling Real Estate Full time since 2004 with well over 1,500 successful closings Mike and Jennifer Rigley are here to help your dreams of Home Ownership come true.
Mike and Jennifer Rigley of the Rigley Realty Group come with over 15 + years experience helping buyers, sellers and investors realize their Real Estate dreams. Including:
35+ Year Sacramento Residents
Over 1,500 homes sold since 2003 – 10x the average agent
Team Approach for Maximum Client Satisfaction
Ranked in the Top 25 of all agents & companies county wide in both the number of listings & sales since 2004
Top 500 Teams All Companies in California for Production
Sacramento Magazine 5 STAR Agent
See our profile on Zillow or Redfin here
When You are Ready, Here are three ways we can help:
Start your home search Click Here
Get a Broad Range Value of your Home Click Here